The tour in 1908 was to both New Zealand & Australia, although the only test match's were against the New Zealanders, two of these were lost and one drawn. The touring party which did not include players from either Ireland or Scotland as they declined to tour fearing the tour was just put together to prevent rugby league gaining a foothold down under. So perhaps it should not be classed as a Lions tour but as Anglo-Welsh.
The 28 man squad was led for the second time by Arthur.F.Harding and managed by George Harnett, it contained five English and six Welsh internationals. The team was not strong in any areas and failed to impress in Australia although winning 7 of 9 match's. Things got worse over the Tasman as they went on to win only 9 of the 17 match's in New Zealand. This team played in shirts with broad red and white hoops, perhaps a forerunner to the present all red.
In the first and third Tests, the New Zealanders inflicted heavy defeats on Harding's side, running in seven and nine tries as they strolled to victory by 32-5 and 29-0. The second test was better as the tourists drew 3-3, however the weather probably helped them. The tourists now knew they would need the strength of all four nations to compete in future.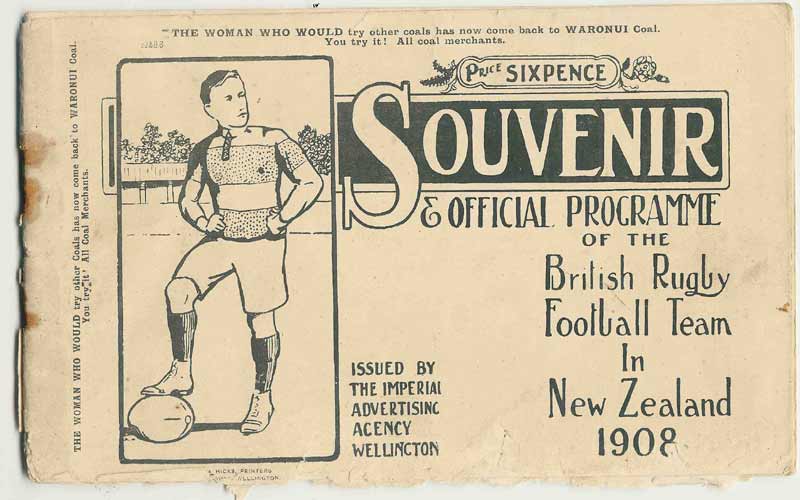 As seen in rugbyrelics.com