We always stress that supplements should be taken with caution and the following is yet another reason to stay well clear.
A South African drugs tribunal has cleared
Bjorn Basson
and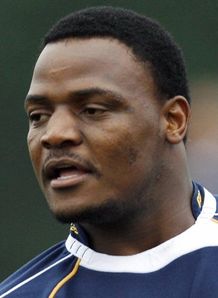 Chiliboy Ralepelle.
A South Africa Rugby Union judicial committee ruled there was "no fault" by the players because the substance was in a supplement given to them.
Clint Readhead, SARU medical manager said: (quote) As a result of these positive tests we will not endorse, condone or supply supplements to any of our players. We have always been wary of supplements but have tried to manage the risk as the players do want to use them. We did everything in our power to ensure that the supplements we supplied to the players were safe and we thought we had put in place enough safeguards to minimise that risk. We received a certificate from the lab saying that the product met WADA specifications. As a result of these positive tests however we will not endorse, condone or supply supplements to any of our players as one positive test from a rogue batch is too heavy a price to pay." (end quote)
Ralepelle and Basson were provisionally suspended and sent home from the Springboks' European tour after testing positive following the 23-21 win over Ireland on 6 November.
They could have been banned for two years under the World Anti-Doping Authority (WADA) code. Methylhexaneamine, which can boost the heart rate of an athlete, is found in foodstuffs, medicines and dietary supplements.
Roux said the stimulant was in a widely-used substance which had been tested in a laboratory to ensure it complied with WADA regulations before being given to the players in the warm-up to the game in Dublin.
On 1 January, it was reclassified as a "specified stimulant", which means it will join the list of drugs that are more susceptible to being taken by mistake.
But as a result of the case, SARU has changed its approach to supplements.